The Michelangelo International Wine and Spirits Awards are unique in South Africa in that all the judges are hand-picked international wine experts, representing all seven continents around the globe. The 2017 competition marks the 21st anniversary of the Michelangelo International Wine and Spirits Awards which aims to support local winemakers targeting international markets for exports.
This year's judges included British Masters of Wine, sommeliers, educators, spirits experts as well as influential journalists, making it South Africa's largest and truly international competition.
2017 Award Winners were announced at a glitzy event held at the Tsogo Sun at the Southern Sun Cape Hotel on Friday, 29 September with Villiera proudly achieving a Double Gold for Villiera Down to Earth Red 2015, entered in the Red Blends wine category which received the most entries.
The Down to Earth brand reflects our attitude towards the environment and our sustainable farming practices. Achieving a Double Gold Michelangelo Award for the Down to Earth Red 2015 emphasises the reliable and consistent good value we aim to deliver with this brand.
The 2015 Villiera Down to Earth Red is a blend of 92% Touriga Nacional and 8% Shiraz grapes from mostly bush vines. With its spice and dark berry flavours together with the extra dimension of integrated oak, the Down to Earth Red reflects a modern wine that illustrates the art of blending. The wine is bottled early to be enjoyed relatively young but will keep for up to 8 years.
In addition to the Double Gold Award, we also received Gold Awards for the Villiera Tradition Brut, our pioneering Cap Classique, the Monro Brut 2011, the Prestige Cap Classique Cuvee which bears a Grier family name, and the Villiera Merlot 2015.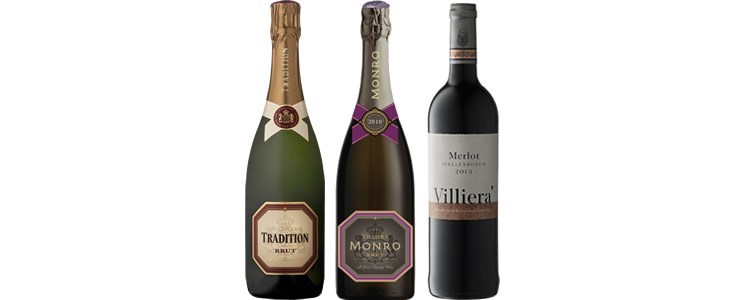 For more information visit www.villiera.com