Top 5 Decadent Days Out in the Cape Winelands on a Bargain Budget
published on:
18 January 2017
Many of us enter the New Year feeling literally wiped out. January; 'the month of empty pockets', can see us spending more time at home as we attempt to make up for an overly zealous Christmas period and restore our bank balances to normal operating levels.
However, stepping out with a limited budget does not have to limit your enjoyment. In the Cape Winelands, January needn't be a month of counting the pennies, as we have hand picked five of our favourite wine estate outings that will offer a truly spectacular experience without costing top dollar. That said, it may be best to leave your credit card at home, just to make sure!

Glenelly
+27.21 809 6446
glenellyestate.com

This truly exquisite estate in Ida's Valley was bought in 2003 by acclaimed French winemaker Mme May de Lencquesaing who replaced the existing fruit trees with vines and built a modern, state-of-the art winery on the slopes of the Simonsberg. Upstairs, the tasting room offers sweeping views of the vineyards and greater valley. Downstairs, alongside the cellar, visitors can delight in Mme de Lencquesaing's love affair with glass and peruse one of the largest private glass collections in the world, ranging from the 1st and 2nd Century to modern classics, including pieces by Salvador Dali and Lino Tagliapietra.

Free activities: Wine Tasting, Glass Collection Display
For a special occasion: Book an elegant meal at French-Inspired Vine Bistro

Boschendal
+27.21 870 4200
boschendal.com

A firm favourite on so many levels, Boschendal lies in a dramatic position in the Drakenstein Valley and is surrounded by striking mountain landscapes. One of the oldest farms in South Africa, the original Cape Dutch farmstead complex offers visitors a glimpse into days gone by. Meander through the internationally acclaimed rose garden that features many of the original rose bushes cultivated at the Cape and explore the lush Werf Food Garden that houses five acres of fresh produce grown with minimal human involvement. Grab a coffee from the Farmshop & Deli or mobile coffee unit and watch your children splash around in the designated Werf play area.

Free: Walks around gardens and splash area
Under R50: Two coffees at The Farm Shop & Deli
For a special occasion: Luxury overnight stay which grants guests access to additional hiking trails, trout fishing and dam swimming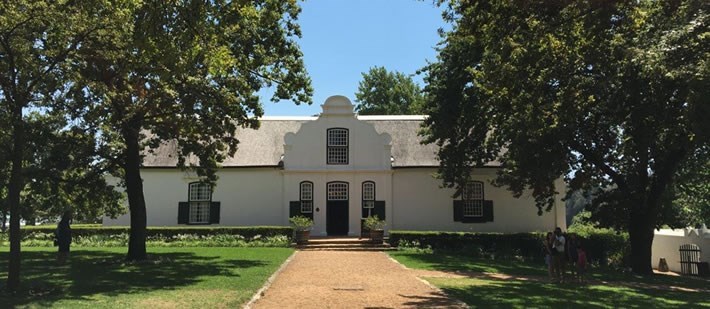 Leopard's Leap
+27.21 876 8002
leopardsleap.co.za

Presenting a potentially intimidating first impression, the vast, open plan tasting room come 'food hall' at Leopard's Leap can be crowded and buzzing with activity during peak times. However, if you push through the noise and head to a comfy couch located within the glass-walled conservatory section, you will find solace in a bottle of chilled wine from their 'Classic' collection, served in the restaurant area at cellar prices. This is a perfect spot for tired parents, as the inviting play area with water fountains and stream will see your children strip down and disappear until your bottle is empty.

Under R50: a bottle of 2016 Chardonnay Pinot Noir, enjoyed on couches overlooking the lawn
For a special occasion: Seasonal and topical cooking classes in the state-of-the-art kitchen run by head chef Pieter de Jager and other visiting local and international chefs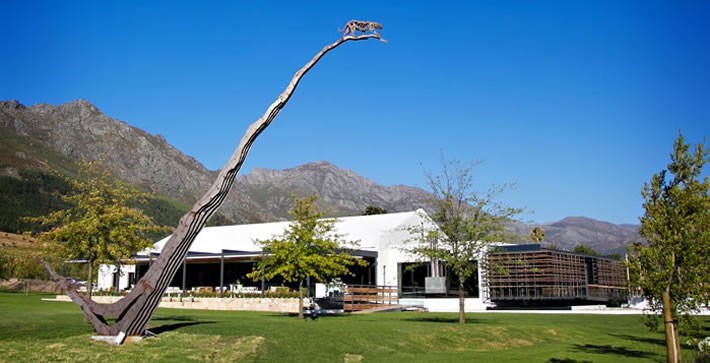 The Spice Route
+27.21 863 5200
spiceroute.co.za

The Spice Route calls itself 'The Sensory Journey of Discovery for the Modern Explorer' and it certainly lives up to this definition. Firstly, imagine all of your favourite things to eat and drink, then place them all together 'under one roof' in a charming artisanal village with uninterrupted views of the Simonsberg Mountain Range and its rolling vineyards. From biltong to chocolate tastings, craft beer and wine to grappa and gin, The Spice Route has a little something for everyone's taste buds and can be enjoyed in bite size samplings, bit by bit.

Under R50: Chocolate and Confectionary Tasting at DV Chocolate (R25), artisan ice cream at DV Cafe (R25), Gin Tasting at Wilderer Distillery (R30), Craft Beer Tasting at CBC (R30)
For a special occasion: Chocolate Truffle Workshop for Connoisseurs at DV Chocolate


Villiera Safari
+27.21 865 2002/3
www.villiera.com

This last wine estate has been included in the list because of the fantastic value for money its safari experience offers in relation to other game viewing options in the Cape. In 2009, Villiera and its neighbouring farms set aside 220ha as a wildlife sanctuary and introduced a number of mammals such as: Kudu, Giraffe, Eland, Gemsbok, Burchell's Zebra and a variety of other buck. A two-hour game drive around the sanctuary is conducted in a tiered open-sided 4x4 safari vehicle and is followed by a free wine tasting and self-conducted tour of the cellar.

Cost: R200 per person (R100 per child under 12), Wine Tasting & Cellar Tour included in price